One Stop for Brides and Bridesmaids To Buy The Perfect Outfit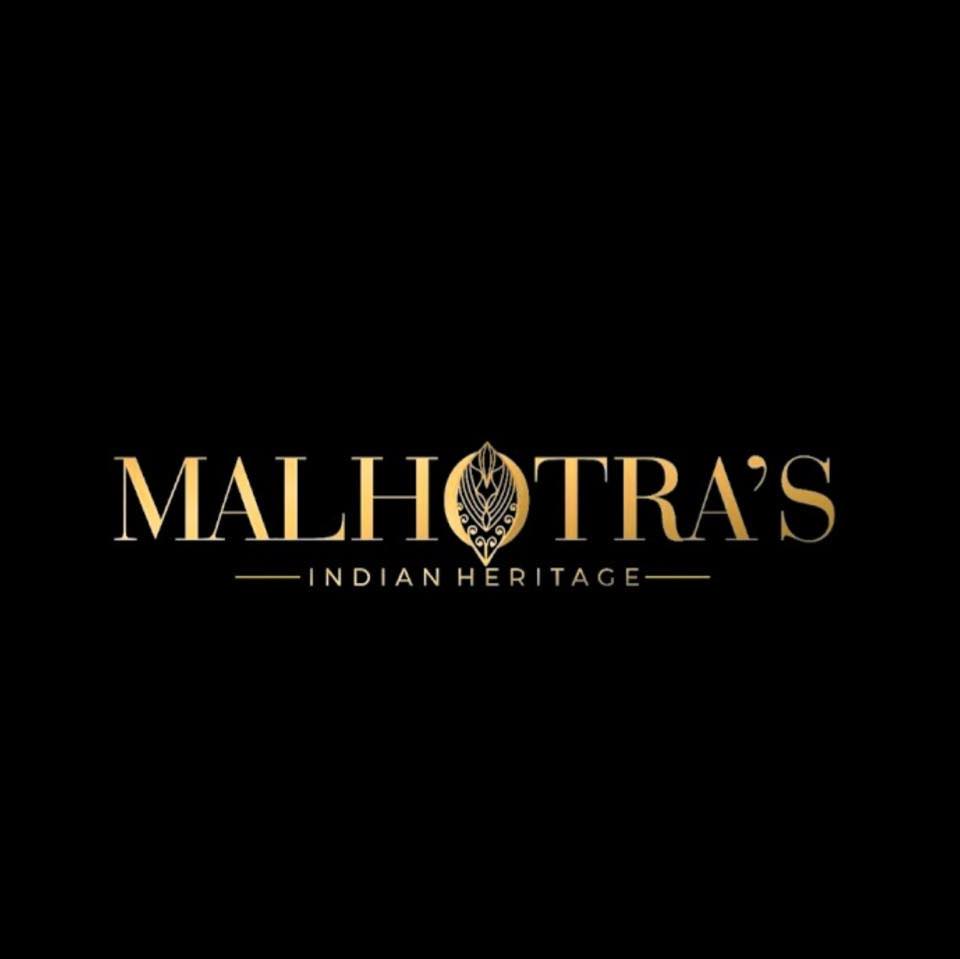 You've undoubtedly been considering venues, colour schemes, cakes, and much more ever since you said "Yes!" and let the engagement blossom. Although it's exciting to organize a memorable party, it's essential to take some time to appreciate the wonder of your engagement. There's a certain enchantment in sharing these moments with your future spouse as you wait for the big moment when you both read your vows.
If you live in Delhi or plan to visit the capital to do your bridal shopping, we know just the place to go to find the perfect dress for you and your bridesmaids. Even if you have a lot on your plate, Malhotra's Indian Heritage is here to help you and your future spouse pick out the perfect wedding attire.Lajpat Nagar is a thriving market in the heart of Delhi, and it's no secret that it's one of the greatest spots in the city to buy things for a wedding. Everyone in India, from fashionistas to gourmets, knows of Lajpat Nagar, a residential and commercial district that has everything you could want in a place to buy your wedding dress and those of your bridesmaids.
What We have In Store For You And Your Girls
Time to start thinking about alterations to your wedding dress so you can have the most beautiful day of your life. For as long as you can remember, it has been a lifelong goal of yours to look absolutely stunning on the most important day of your life. There are some young women who select their bridal gowns well before their big day arrives. Consequently, everyone has a special place in their hearts for wedding shopping.
We bring you a collection curated not just for the bride to be but also your partner in crime, your soul siter, the girl who is your bridesmaid and will be there while you walk down that isle with your family.
Our wedding gowns are exquisite because of the handmade and embroidered fabrics. We've got you covered with our fashionable wedding selection, whether you're the bride or the maid of honour. We bring to you and your bridesmaids our collections at our Lajpat Nagar Store in Delhi as well as on our online website @Malhotra's Indian Heritage under our special clothing lines:
Price Range
A woman may be willing to go all out on her bridal gown, but her bridesmaids may not share her enthusiasm for flashy accessories. We've made sure our prices are reasonable and may be used as a part of your growing Indian wardrobe. Anyone from the Millennial generation is more than welcome to shop with us at Gen-z.
While the bride to be and her bridesmaid might not have the same choice, we are here to solve that problem for you at Malhotra's Indian Heritage as we bring you a variety of styles under the same roof to ease your work while selecting your outfits.
Twinning With Your Bridesmaid
It's a good idea to do a little pre-wedding twining with your bridesmaid, even if you're both quite sociable butterflies. There are many pre-wedding events in Indian culture, therefore we've curated a collection of coordinated ensembles so that you and your bridesmaids can wear the same thing without clashing.
Sequin Work: When it's your cocktail night, you might want to spice it up with a little bling here and little bling there. We have it sorted out for both you and your bridesmaid as you both can twin in our Navy Blue Saree with Sequin Work and our Sky-Blue Saree with Sequin Work. While you both might want the same work, you still will have your own colour choice, making you both look like twins, and yet unique in your own way.
Thread And Mirror Work: While we are here to help you get prepped for your wedding day, we have not forgotten about your bridesmaid. We have a line of our mirror work lehengas in a Pista green colour tone and another in a Pink colour tone. These lehengas act as a perfect match for a bride and the bridesmaid. This will not only add glamour to your mehndi function, but also make you both look like the soul sisters that you are. While the traditional bride might have wanted to look unique, the contemporary bride would look unique with a touch of sass as she twins with her bridesmaid.
You should take pictures with your new spouse and bridal party after the ceremony, so make sure they look as good as you do on your big day. However, finding dresses that flatter all of your bridesmaids while staying within their budgets and tastes can be a challenge. It may all feel like too much at times. A difficult procedure doesn't necessarily have to be fraught with anxiety. This can be a stressful and time-consuming process for the bride and her bridesmaids, but we're here to help make the process easier so that you don't have to split up to choose the best outfits for the most important day of your life.