Market Hubs For Wedding Shopping In The Metropolis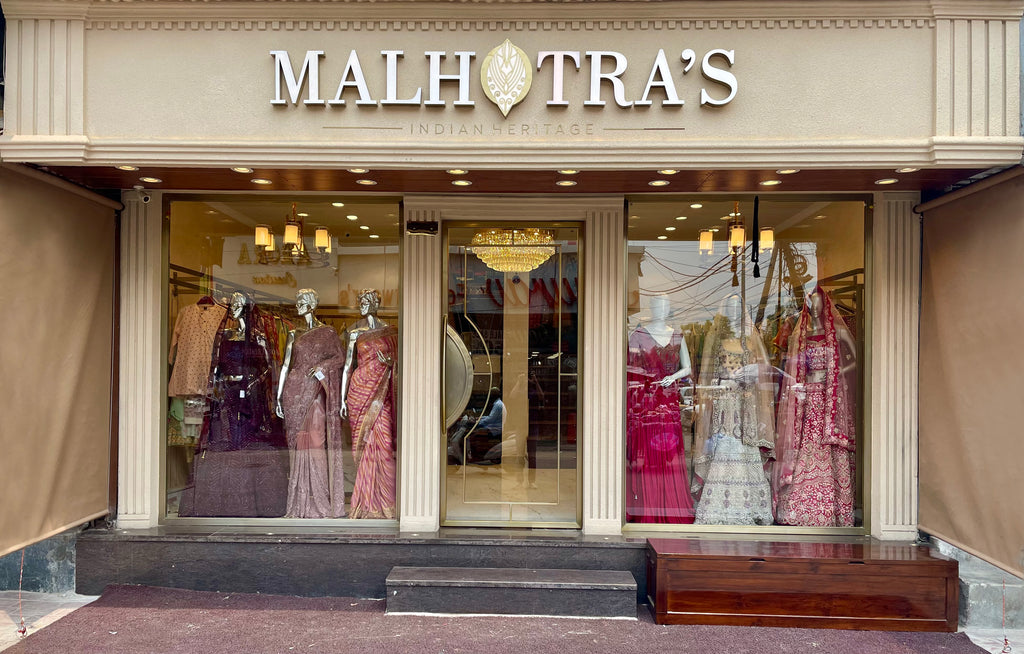 The cutting-edge metropolis of  Delhi takes great pride in the fact that it is home to one of the most extensive bridal scenes in all of India. This scene includes highly regarded marketplaces, designer stores, and a variety of budget and high-end collections for the bride and groom to choose from.
When you're doing your own wedding shopping, you have to savour each and every moment. Among all the preparations for the wedding, this is without a doubt the most enjoyable and memorable. As soon as you decide to become a bride, you'll have a never-ending list of things that need to be purchased, including bridal clothes and jewellery, as well as smaller but no less important items like Kaleeras, Chura, wedding gifts for the guests and relatives, and a trousseau.
So that you don't drive yourself crazy trying to figure out where to go, we've compiled a list of the greatest local marketplaces in Delhi for a comprehensive Shaadi shopping experience.
Chandani Chowk
Chandni Chowk, the most well-known and apparent choice on this list, is without a doubt the significant local market you should visit for the best possible wedding shopping. The bridal lehengas in this market attract millions of brides, but that's not all that brings them to the crowded alleyways. Famous designers and wedding planners have been known to shop at this century-old market to stock up on supplies.
The majority of your wedding-related purchases may be made in Chandni Chowk. When it comes to traditional Indian clothing, the region is well-known in the Northern Hemisphere. You can get the ideal wedding dress here since the merchants are up to date on the current styles. The market also has a reputation for offering high-quality designer lehengas.
Lajpat Nagar
Stylish ethnic apparel, faux jewellery, shoes, purses, and more may be found in abundance in Lajpat Nagar, an area in the South Delhi District. Every bride should make a point of stopping by this crowded bazaar in South Delhi. Wedding dresses, fabric material, jewellery, chooda, kaleeras, footwear and home decor supplies - you will discover each and every form of wedding products at inexpensive shops and high-end stores at this famous market.
You may find one of Delhi's oldest boutiques selling bridal lehengas and sarees here in this market. It's appropriate for a modern bride while still honouring tradition.It's possible to acquire everything listed here for a reasonable sum. As they provide a wide range of pricing structures, you may choose a plan that fits within your budget.
South Extension
There are two distinct shopping districts in South Extension: South Ex 1 and South Ex 2, located directly across from one another. If you're a bridezilla who doesn't mind breaking the bank on your wedding attire, then keep reading for our guide to the best wedding shops in South Extension Market.
On each side of the central marketplace, you'll find a variety of stores, including cafés, hairdressers, and galleries.You may get handsome groom-wear here as well as stunning bridalwear. A variety of grooms-wear, including traditional sherwanis, lightweight safas, and coordinating pyjamas and suits, are available here.
Shapur Jat
Shahpur Jat village, with its disintegrating lanes but still-thriving concentration of luxury stores and jewellery businesses, has emerged as Delhi's premier destination for trousseau shopping. Close to the residences of the local turbaned population, you'll find a number of vintage clothing shops and unique jewellery establishments. 
In this charming marketplace, you may find several of the best in wedding decorators and fashion designers. More than fifty high-end wedding and grooms-wear businesses line the winding streets.
Mehrauli- Qila
Every aspect of a wedding in Delhi is grand: the invitation list, the location, and, of course, the attire. Guests feel almost as much pressure as the bride to buy expensive gifts like jewellery and dresses for the wedding. Qila is the ideal location for a celebrity wedding, so consider planning your own Shaadi or attending one this year by shopping from Qila. 
The most prestigious names in fashion line the walls, making this a dream venue for the happy couple and their loved ones. However, this location is exclusively for people with a huge pocket as all the bridal attire and accompanying accessories are rather pricey. However, this is your finest opportunity to buy for a wedding if you have the financial means to do so.
Karol Bagh
Karol Bagh is conveniently located in the heart of Delhi, making it the go-to place for brides to get their traditional sarees, jewellery, and stunning lehengas. You may find various high-end and designer businesses selling fashionable ethnic clothes.
Visit the boutiques on Ajmal Khan Road for high-end wedding attire, then stop by the jewellery boutiques on Bank Street for a plethora of beautiful options. Karol Bagh, like the Lajpat Nagar market, has everything from high-end boutiques to many more modest local establishments selling affordable wedding accessories. In particular, brides and grooms will enjoy browsing the shops in Karol Bagh. There are several boutiques here that sell the latest styles of sarees and menswear from numerous designers.
Shopping for a wedding in Delhi is a must, as the city is home to several renowned jewellery companies as well as emerging fashion labels.While you might be really confused from where to start, you can start by looking at Malhotra's Indian Heritage, in Lajpat Nagar. This decades old store houses all styles for bridal wear from gowns, to lehengas and sarees, with hints of contemporary styling.