How to buy a perfect wedding bridal lehenga?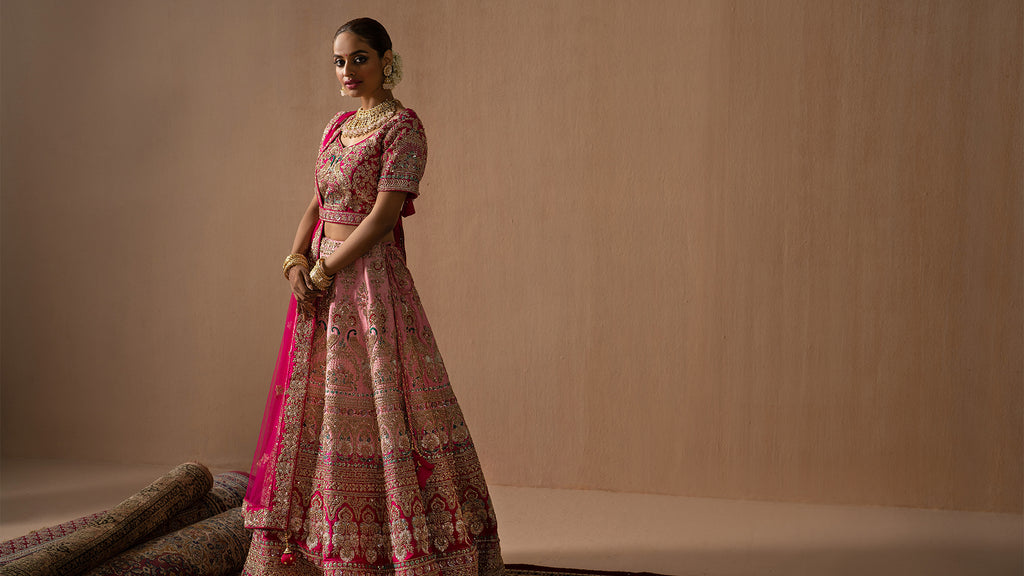 If you're a bride-to-be and your wedding is close then this blog is for you! A wedding bridal lehenga is something that requires mindful selection. So, if you're confused about how to select a perfect wedding bridal lehenga, Malhotra's has got your back. Here are some tips which will definitely help you to select the perfect lehenga.
Know your budget:  This is one of the most important factors when selecting the wedding bridal lehenga. Figure out how much you want to spend, and choose the outfit accordingly. That way you won't dishearten yourself!
Quick Start:  Begin shopping six or seven months before your wedding. It takes about four to five months for a designer to make a customized dress and another one or two months to complete the alterations. If you're short on time then you can look for pieces that are already on the rack.


Do your homework:  Start taking inspiration from magazines, and bridal blogs and learn about different silhouettes, and styles to figure out how you want your dream wedding bridal lehenga to look like, this way you will save lots of time while choosing the final outfit from the store. Pro tip: Make a folder with pictures of dresses or details that appeal to you.
Keep an open mind: Take advice and suggestions from everyone, even if what they urge you to try on doesn't seem like your style. Some lehengas don't look appealing on the hanger but look great on the body. Always make sure to not purchase a gown you're not in love with.


Choose the right fit and fabric: Always make sure to choose the right fabric, colour,  right handwork and a right silhouette. The perfect fit is very important as it will make your overall look even more flattering.


 Don't be shy:  Make the most out of each fitting and don't be shy about asking for multiple alterations. It usually takes two to three fittings to adjust a wedding bridal lehenga, so make sure it fits you perfectly well and check the lehenga under different lights.
last but not least, feel beautiful and confident in whatever lehenga you choose. It's very important to feel confident and comfortable in the outfit you wear at your wedding. Hope this blog will help you in some way, stay tuned with us for more helpful blogs and cheat guides.